Edward Gray  (1667-1726) weds Mary Manchester (1683 – 1729)
Son Samuel Gray of Tiverton, RI (1718 – 1770 – POSSIBLY THE FIRST MAN SHOT IN BOSTON MASSACRE 3/5/1770???? )
weds Lois Samson(1728 – 1755) of Dartmouth, MA
Son John Gray of Rochester, MA(1748 – 1834)  weds Mary Barker (1740 – 1820)
They move to Montpelier(Current E Montpelier) Vermont with their children in 1794 near the Calais Line where John, Mary and 2 daughters Rhoda and Ruth are buried.
Does it make sense that Samual Gray, the father of John Gray buried in E Montpelier is the same Samuel Gray who was killed in the Boston Massacre? The Gray family descendants think not. It looks like most references to Samuel in relation to the Boston Massacre might be switching genealogy facts with the Samuel Gray born in Tiverton, RI  whose son John Gray moved his family to Montpelier Vermont in 1794. 
Gray Descendant Charles Willard made these family trees:
Samuel Gray's father Edward Gray, first marriage. Samuel was #4 in second marriage on second sheet)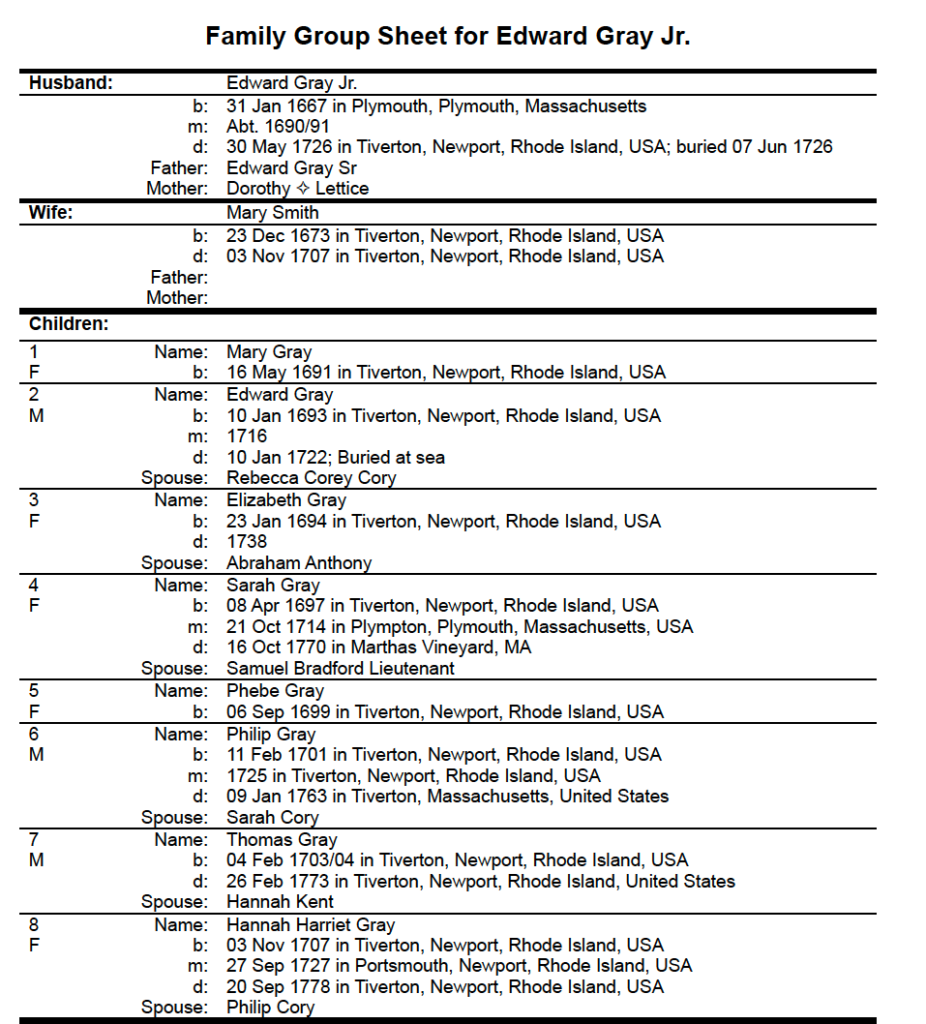 Edward Gray second marriage – Samuel was #4: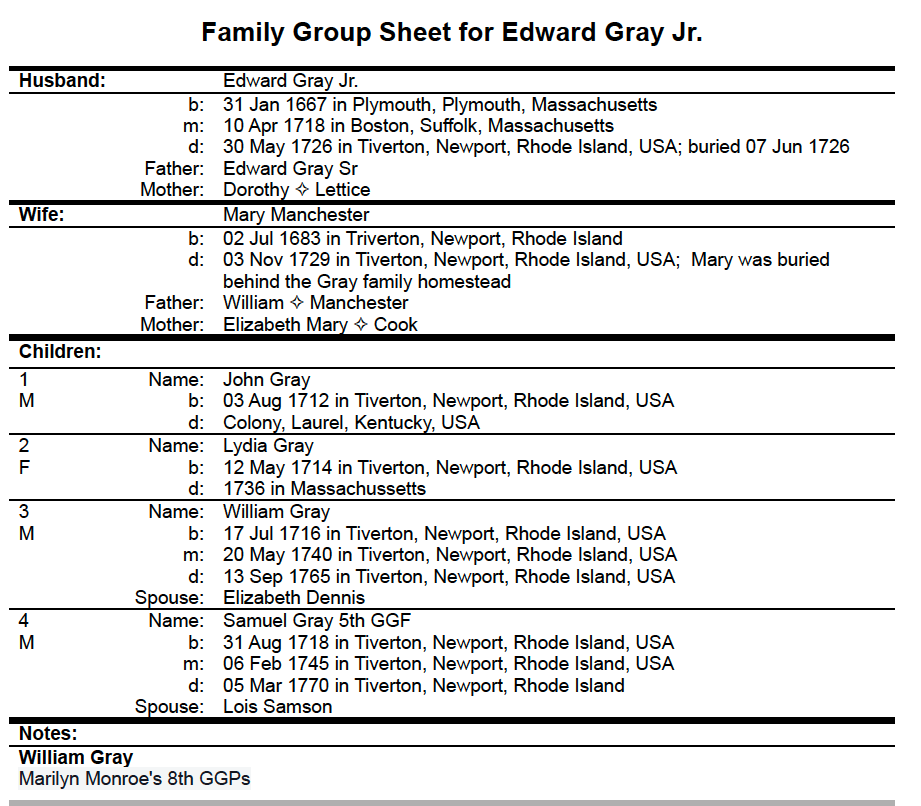 Samuel Gray: His son John settled in East Montpelier 1794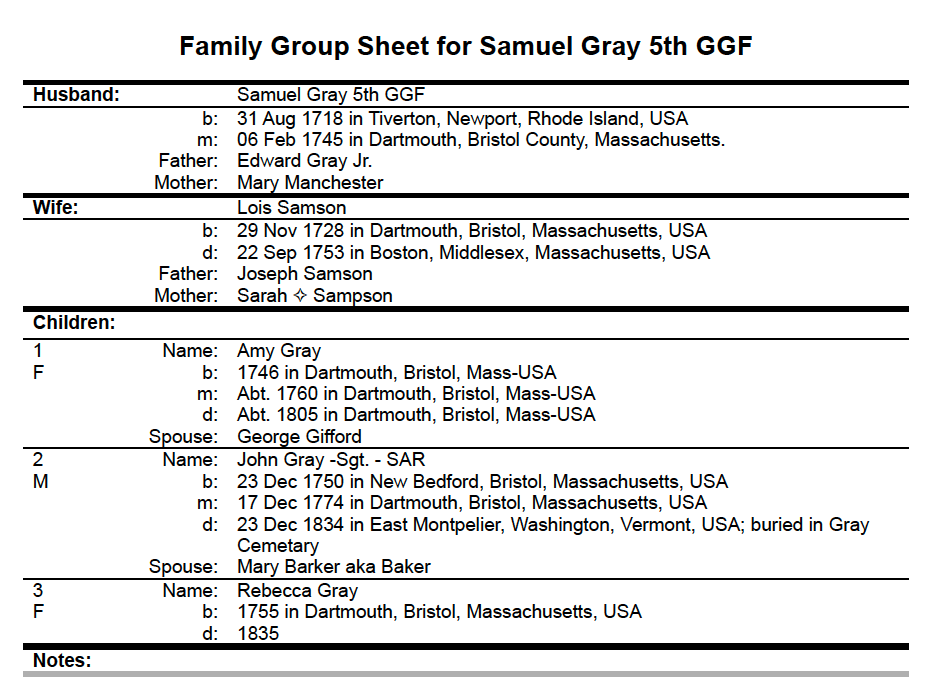 ONLINE SOURCES found by Jennifer Boyer:
---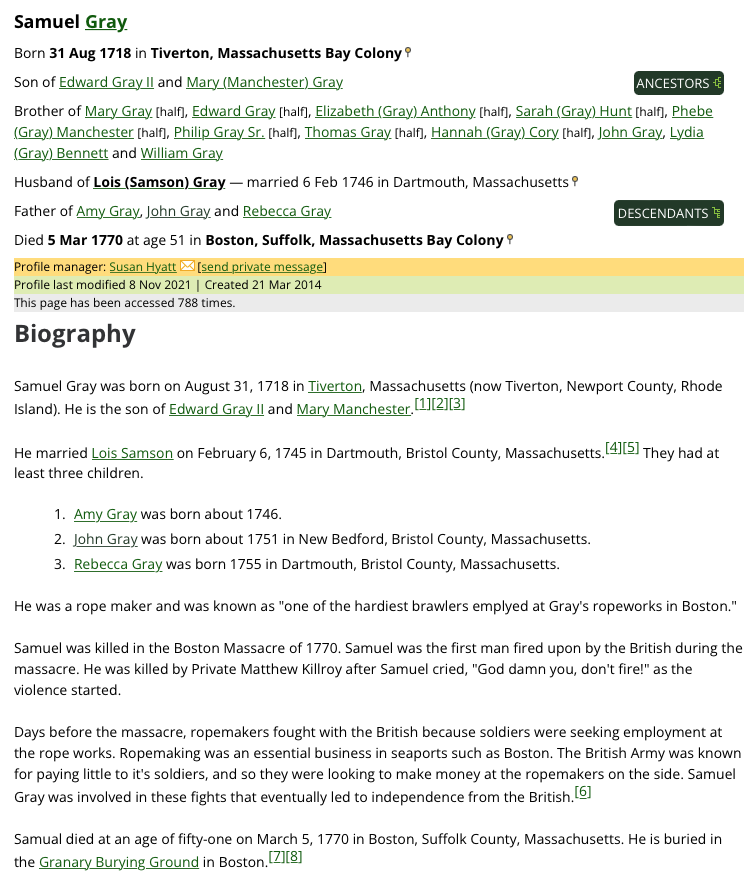 ---
Burial of Samuel Gray after Boston Massacre: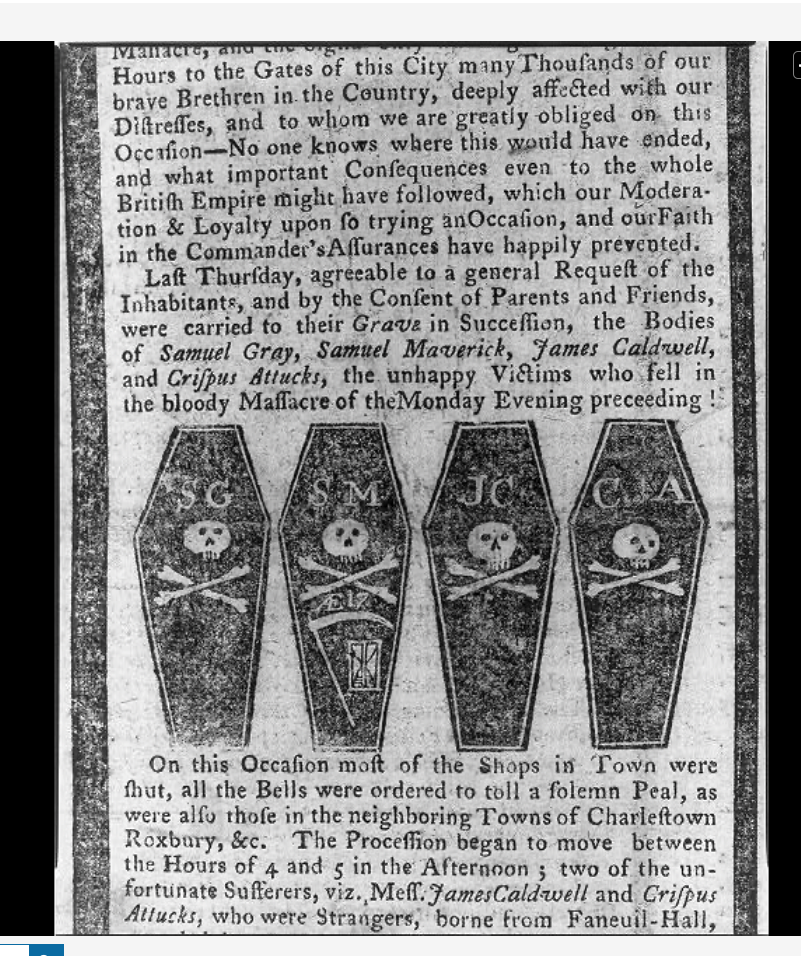 ---
Unclear Which Samuel Gray: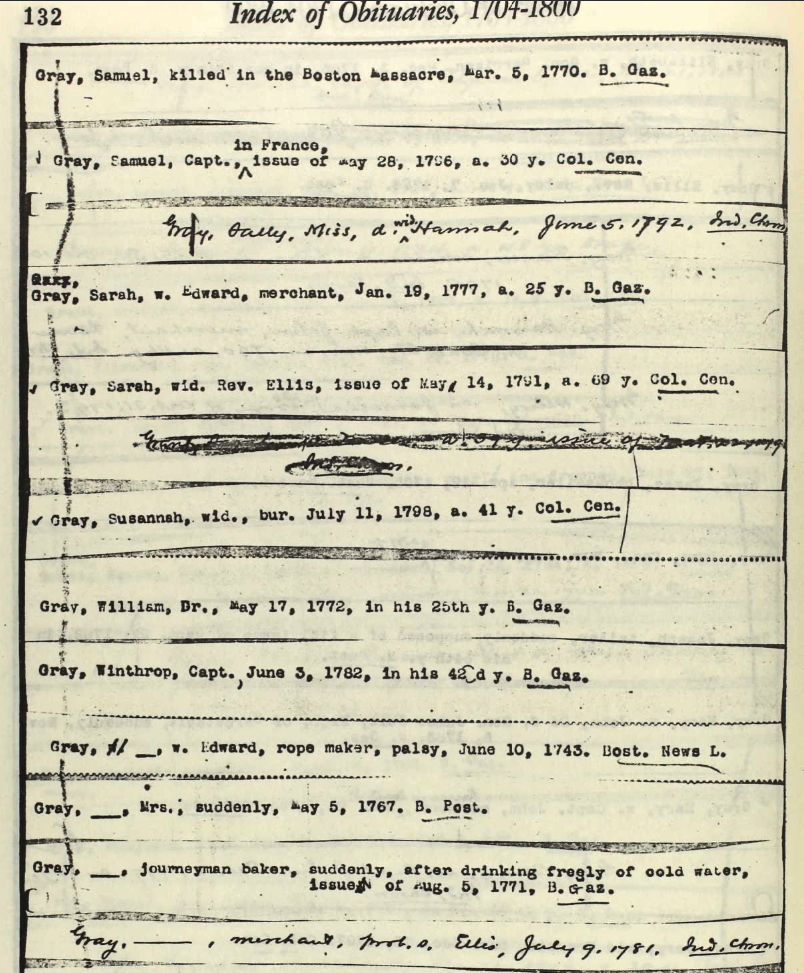 Unclear which Samuel Gray :
---
From Tiverton RI Historical Society :
This connects the Tiverton Samuel Gray with  the Massacre. Shows his death as the same date, 1770.
Samuel Gray, son of Edward of Tiverton and Mary Manchester, was born in Tiverton in 1718. He married Lois Sampson of Dartmouth, Massachusetts in 1745 and had three children.
He later moved to Boston and became a ropemaker, working for John Gray's Ropeworks (no relation). Samuel could be considered the first casualty of the Revolutionary War. He was the second man shot, but the first to die at the Boston Massacre on March 5, 1770.
---
Not sure where I got this:
---
Death of Samuel Gray

---
Shared Grave after Boston Massacre from Find A Grave :
---
FROM "REVOLUTIONARY WAR SOLDIERS OF E MONTPELIER – 1975": Linking Samuel to Lois Samson(sp)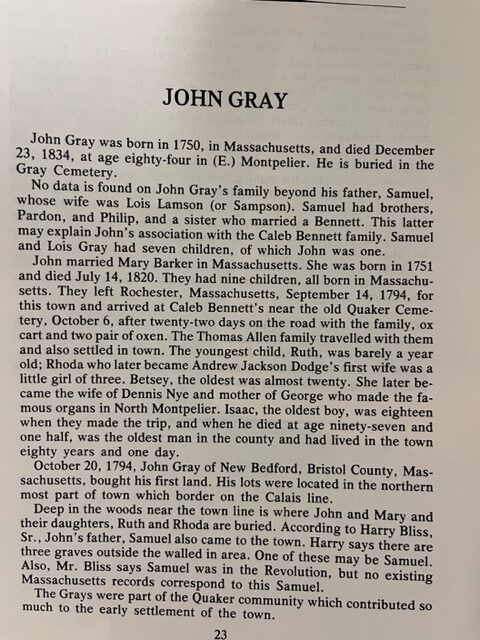 ---
FROM "ANCIENT CEMETERIES & BURIAL GROUNDS OF E MONTPELIER – 2012"
We have found this graveyard.